Enjoy modern conveniences while you get away from the city and into the woods of Kentucky. Hang out on the front porch or take a stroll on the 20 acres.
You have our permission to be lazy! We all need a break and now is your time to make it happen.
Bring the family and get away from the city to enjoy a cabin in the hills of Kentucky. You can enjoy the woods and wildlife from the porch or get closer to it and take a walk on the 20 acres of mostly wooded property. After you are done relaxing, you'll be close to Somerset and Lake Cumberland with plenty of activities for the family all year round. Barn access available upon request to store your boat(s) or recreational vehicles while you stay.
Experience a true log cabin with 8″ and 6″ thick log walls. Built on a hillside overlooking a KY valley.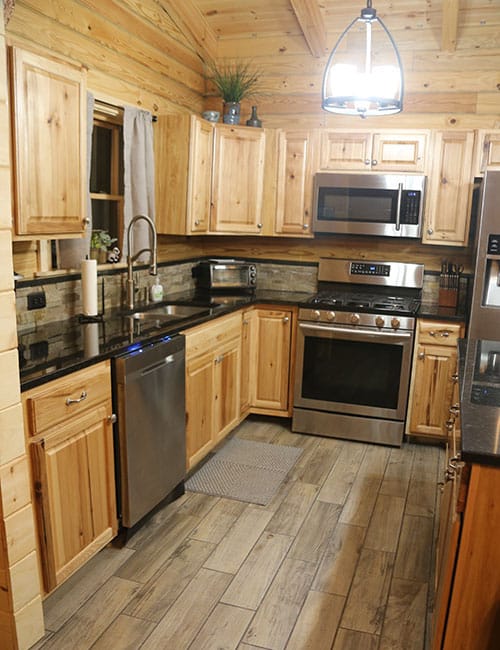 Pleasant Point Retreat is a cabin built for those who still want the luxuries of life while enjoying an authentic rustic, in the woods moment.
The cabin is built with all the conveniences you could ask for while being situated seconds away from the woods and minutes away from Lake Cumberland.
You are booking two cabin units. The main cabin includes the master bedroom, kitchen, dining area, bathroom, living room, fireplace (split between master bedroom and living room), and pantry. The adjacent bunkhouse includes bedroom, living room, bathroom with washer and dryer, kitchenette, and dining area.
Subscribe to our newsletter